ARMMI
ARMMI…Protecting Agriculture
Agriculture Response Materials Management Inc. (ARMMI) is a not-for-profit organization committed to ensuring that, in the event of a disease threat or emergency, farmers and farm workers have access to an adequate supply of personal protective equipment (PPE). Personal protective equipment is vital to ensure containment and control of disease.
Consider the impact to the livestock industry in the outbreak of foot and mouth disease in 1952. This outbreak impacted farmers, feed producers and service support to the tune of $172 million and 1 year's loss of trade, and that was in 1952 dollars! Move forward the 2004 A1 outbreak in B.C. The total economic impact to the broiler industry was $170 million with more than 1 million kg. of broilers destroyed. Breaches in on-farm biosecurity played a significant role in the spread of avian influenza.
ARMMI has ensured that only the highest quality products have been used in the PPE kits. Each kit contains PPE for 1 person for 1 day and includes impervious coveralls with hoods, boot covers, disposable gloves, N95 face masks etc. The stockpile also includes clean-up supplies and equipment to aid in faster recovery. ARMMI has contractual relationships in place with suppliers of PPE, and with storage and distribution companies to ensure a cost effective supply of inventory and to ensure rapid delivery of PPE to farms around the suspected disease location.
ARMMI continues to work with livestock and poultry organizations to enhance the development, education and operation of poultry and livestock emergency response and recovery systems that are in the public's best interest and that support Ontario's agri-food industry.
What are the benefits for Ontario farmers when they partner with ARMMI…
Reduced risk to human health

Pooling of resources = Affordable insurance

PPE available at farms in times of crisis = Faster recovery for industry

PPE access during crisis-induced shortages

Biosecurity risks contained to minimize impact and aid recovery
ARMMI was an initiative of the Ontario Livestock and Poultry Council and was incorporated in 2008.
Founding members included Chicken Farmers of Ontario, Egg Farmers of Ontario, Turkey Farmers of Ontario, Ontario Broiler Hatching Egg & Chick Commission, Association of Ontario Chicken Processors, Poultry Industry Council and the Ontario Livestock & Poultry Council. Funding for the stockpile project was provided in part by Agriculture & Agri-food Canada through the Agriculture Adaptation Council CanAdvance Program, and the Ontario Ministry of Agriculture, Food & Rural Affairs.
Find out how you can support ARMMI by contacting armmi@poultryindustrycouncil.ca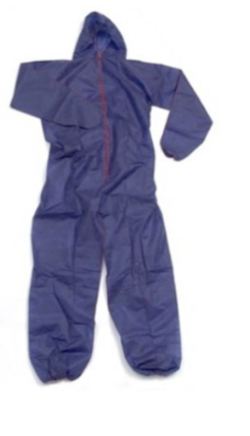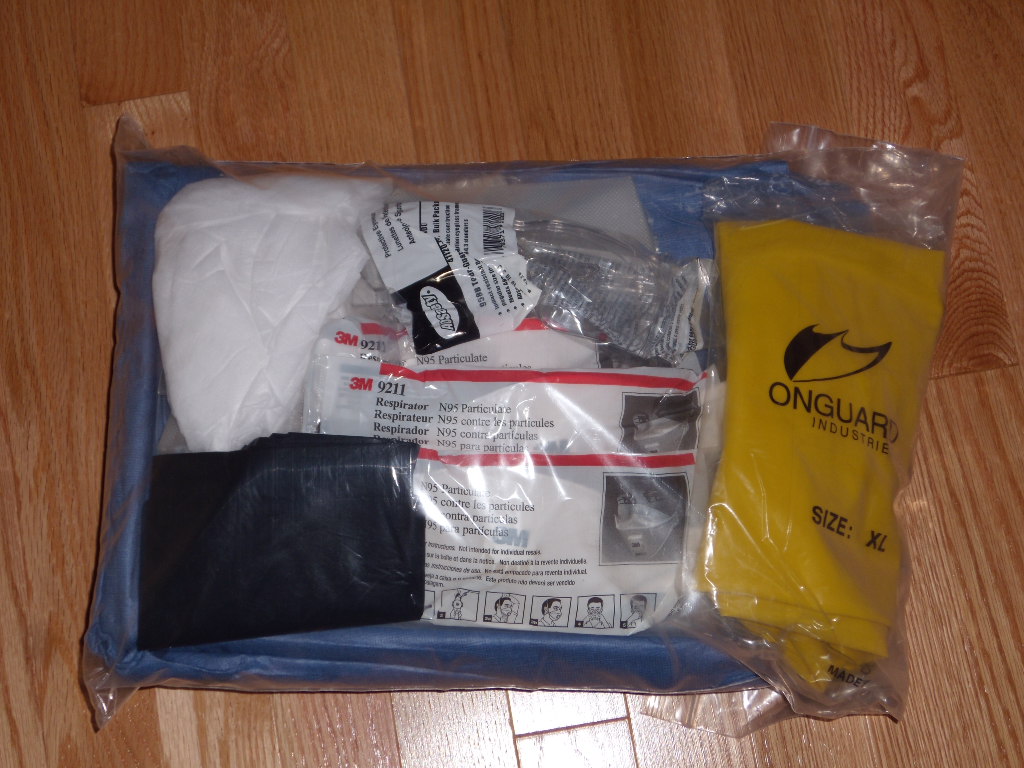 Protective Coveralls PPE Kit